Founded in 2013 in Sandy, OR Route 26 Fiber is a family owned and operated fiber optic business. Since starting our business we have not only worked locally, but we have also been able to travel across the US for all different kinds of work.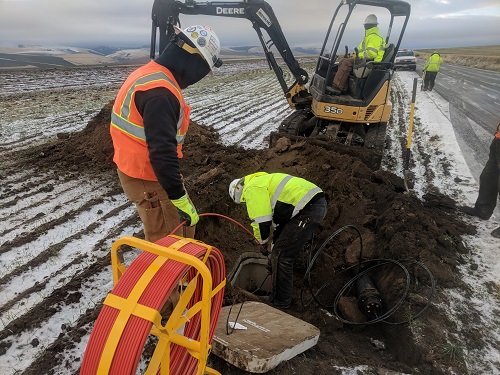 We specialize in wind farms, Hospitals, FTTH (fiber to the home), solar farms, and security cameras. We have experience working with ODOT, WADOT, and many others.
Our attention to detail and customer service helps us to stand out in the industry.